St Patrick's Week - 14th to 21st Mar 2021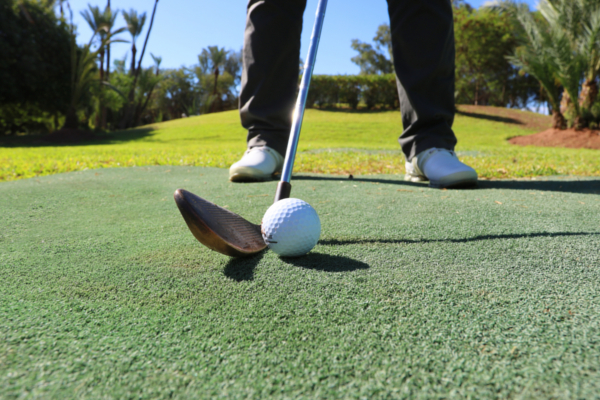 MARRAKESH 2021
4* Iberostar Palmeraie Marrakesh, Morrocco
14th - 21st March 2021
PACKAGE INCLUDES:
♦  Return Flights with Ryanair to Marrakesh
♦  7 Nights in 4* Iberostar Palmeraie Hotel
♦  All Inclusive Basis (All Meals & Drinks)
♦  3 Rounds of Golf -
Montgomerie, Al Maadan Royal and The Tony Jacklin (Courses TBC)
♦  All Transfers Included
Golfer Price: €1295 pps
4 Star Iberostar Club Palmeraie Marrakech Hotel
Overlooking the Atlas Mountains, this hotel is set in 10-hectare grounds, which include 3 swimming pools, landscaped gardens and a small lake. It offers 2 restaurants and 2 pool-side bars.Free Wi-Fi is available.
The guest rooms at Iberostar Club Palmeraie Marrakech – All Inclusive feature private balconies and flat-screen TVs with satellite channels. Each has a seating area and is air conditioned.
Iberostar Club Palmeraie Marrakech – All Inclusive's restaurants serve a variety of different cuisines, including Moroccan, Italian and Berber. Guests can also enjoy a mint tea in the Moroccan tea room.
A range of activities are available at Iberostar Club Palmeraie Marrakech – All Inclusive, such as golf with 9 golf courses nearby, tennis, badminton and archery. The hotel also provides shows and sports activities for children, and there is a spa and wellness centre on site.
The hotel is situated in Marrakesh, and a free shuttle service is available to and from the city centre. The famous Jamaâ El Fna Square is a 15-minute drive away.
Courses to be confirmed. Expected Courses are:
Montgomerie
Details Coming Soon
Al Maadan Royal
Details Coming Soon
The Tony Jacklin
Supplements:
Single Occupancy Supplement: €TBC (Limited Availability)
Checked Bag 10kg: €40
Checked Bag 20kg: €80
Checked Golf Bag: €60
Discounts:
Non-golfer Discount: -€200pp
A Few Words From Sean Skehan
This is a new and somewhat exotic location which we have explored in the last couple of years, once with a very big group of 120 people who loved it and last year in February we had a smaller group of our own, probably about 20 people who came back with absolutely glowing reports of Marrakech.
It is of course North Africa, and it is reminiscent of movies with actors like Peter Lorre and George Raft and these old time Hollywood stars that we saw in films about the area. It has a hugely interesting market, the hotel we're staying at is the Iberostar Palmeraie. I don't think people that have been to Cadiz will need too much information about that Hotel chain, it is actually extremely luxurious and should in fact be 5 star. Our deal here is on an all-inclusive basis so it really is an outstanding package.
We are, at the moment, anxious to get information out to everybody though we haven't yet settled on our 3 golf courses. Marrakech is an absolute Valhalla for golf courses, there are so many of them all within about 15 to 20 minutes of the hotel and we are just awaiting confirmation but you can be assured that the golf programme will be a really super one.
We are about 15 minutes from the centre of Marrakech which is very easy to get to, taxis are readily available and I think this is a very different trip and certainly a different way of celebrating St Patrick's day.
The cost of the trip will be €1295 pps. Additional luggage is extra.

TO BOOK PLEASE FILL IN THE BOOKING FORM BELOW. NON-REFUNDABLE DEPOSIT OF €200 REQUIRED AT TIME OF BOOKING.
ALTERNATIVELY YOU CAN CALL OUR OFFICE ON

01 833 6935

OR EMAIL PAUL

paul@killestertravel.com
Booking Form currently in development. To book call 01 8336935